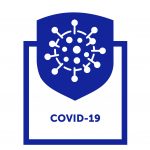 Riklan Emergency Management understands that these are difficult times but we remain dedicated to maintaining a high level of Student and Client support whilst committing to prevent the spread of the virus.
RIKLAN remains open for business as usual with precautions in place to protect our Staff, Clients, Students and Visitors.
These include;
-Doors locked / Access limited;
-Entry permitted to limited enrolled students and staff only;
-Health declarations being completed by each student prior to admittance on each day of enrolment;
-Social distancing requirements being met by limiting class sizes;
-Regular disinfection/cleaning of premises throughout the day and before opening;
-Any persons permitted are required to adhere to strict hygiene and social distancing rules which will include regular temperature checks before class and during breaks;
-Ongoing monitoring of Staff and Students throughout the course of the day.
For more information on our operating procedure during this unprecedented period of our operations, please call 1800 793 877.
Thank you to our Clients and Students who continue to support our locally owned and operated business, your understanding and compliance of our safety measures is greatly appreciated.